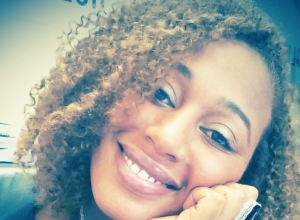 Consumer Advocate
Meet Jackie! Jackie began with the Family Center as part of our Local Consumer Advocate Program (LCP) in February 2022. Jackie works closely with Claudel in connection with the Massachusetts Attorney General's Office to help consumers who have experienced problems with purchases either receive refunds or exchanges in response to poor service or item quality. Jackie speaks 5 Languages: English, Spanish, Cape Verdean Creole, Portuguese, and Brazilian. Jackie is kind enough with her language capacity to translate as needed for other staff within the Family Center for intakes, communication, and more. Jackie chose this position because she loves to help others, with her favorite part of the job to help people in need and put a smile on their face. Jackie believes the Family Center is different because of the hands-on communication, reliability in response, and the specific team of individuals we have. 
If Jackie could do one thing to make a big, positive change to the world, it would be to save as many children as possible. Jackie feels as if she has truly made a difference in her work when she helped 5 children attend trade school. At first their parents were hesitant, but after Jackie provided them with translation services and pushed for the children's wishes, all 5 young adults graduated from LTI in Brockton. It made her incredibly proud!
Jackie came to the US when she was 10 years old. At the time, she was blind and had come here for surgery. Jackie is grateful the surgery helped and she is now able to see again. After graduating from Brockton High School, Jackie began studying the citizenship test and requirements and passed. Jackie recently helped her mother and brother to come to America and become citizens as well! Jackie is a single mother with two children, Alonzo who is 11 and Alana who is 6, in which she feels that being a mother is the very best feeling. Shortly after graduating high school, Jackie attended a school named REMAX in Atlanta to become a travel agent. She enjoys cooking, traveling, and dance. In her spare time, she enjoys doing hair and makeup as well as shopping and spending time with her children!