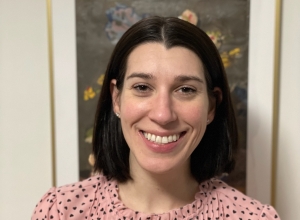 Director of Community Relations & Marketing
508-583-6306 ext. 206
Kim is our Director of Community Relations and Marketing and started at United Way in October of 2012. Kim is in charge of multiple things that can be arranged into two major categories – community relations and marketing. Under these two categories, Kim works with different networks and coalitions to provide what the community needs by planning and facilitating meetings, coordinating technical assistance, upkeeping our marketing and social media, writing newsletters and press releases, and working closely with health and human service networks for various opportunities.  She also oversees our allocation process and works with our terrific funded partner agencies. 
Kim is passionate about helping the community. She is enthusiastic about working with the whole team and all of the resources greater Plymouth County has to share with the community. She feels we are fortunate to be able to work as team to accomplish so many different missions.   
Kim feels that the United Way's partnership with FamilyWize, a prescription drug saving program, is one of the partnerships in which she has really made a difference. Looking at the most recent numbers as of December 2020,  Family Wize has helped over 47,000 people in the 22 town catchment area in which United Way of Greater Plymouth County serves, saving them over $3.8 million dollars in prescription savings! If Kim could make one, big, positive change to the world it would be to bring multiple non-profit agencies together so that they could work on common goals and achieve more together to make a larger collective impact. Alternatively, she would begin a large neighborhood clean-up to better the community as taking care of the environment has always been very important to her.