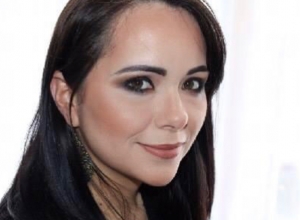 Lead Community Resource Specialist
508-857-0272 Ext. 107
Claudia is our Lead Community Resource Specialist. She has been with the Family Center since December of 2015. Claudia works with all staff in the Family Center but works closely with Jacelina and Maudeline, who share her role to provide resources for families.  These resources can be referrals, contact information, or direct links to services and anything else that may come up. Claudia also facilitates a Parenting Journey group through the Family Center.   
 
Claudia is passionate about her work. Prior to employment, Claudia was a Family Center volunteer for over 7 years. She saw all the good the Family Center did for the community and the families in it along with the warmth they provide to those in need and wanted to be a bigger part of it. She loves having direct contact with families. She enjoys being able to have a hands-on approach to get to know them and their needs and to get involved, and be able to connect them with the resources they need.   
 
Claudia holds to heart one of the times in which she truly made a difference. An elderly man came into the Family Center, looking for help. He needed a translator and transportation to try to obtain citizenship. He could not afford either. Claudia was able to help him find affordable transportation and a no cost translator, so that he could better his life for himself and his mother. If Claudia could make a big, positive change to the world it would be to provide an opportunity for children of all ages, Elementary through Highschool, to help someone in need. She would design a special project to give them this opportunity. She feels if everyone had the opportunity to help someone in need, it would bring out the compassion and goodness in everybody and allow more people to make connections in their community.   
 
Claudia is married with two beautiful daughters, and always tries to include her family in volunteer opportunities so that they can stay connected with and help the community. She has an Associate's Degree in Criminal Justice as well as a Law Enforcement Certificate. She enjoys spending time with family, reading the bible and other books, and helping families through her work as well as on her own outside of work.