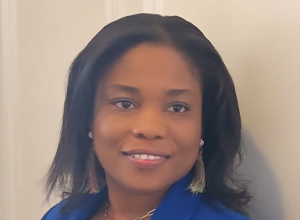 Administrative Assistant
508.436.4421
Fabiola is our Administrative Assistant at the Family Center. Fabiola joined us in September of 2022. Fabiola has many duties, including but not limited to welcoming visitors, working with all other Family Center staff, upkeeping inventory, submitting order requests, managing billing, and organizing and upkeeping the admin office. Fabiola chose this job because she worked in a similar position in her country and enjoys helping people in need. She feels like it is home! 
Fabiola is Haitian and speaks Haitian Creole, French, English, and a little bit of Spanish. She studied science of languages for 4 years at the Faculty of Applied Linguistics after High School. Unfortunately, in January of 2010 a devastating earthquake hit resulting in losing friends and teachers, and a lot of changes.  
Following the earthquake, Fabiola was hired as an Executive Secretary for 7 years, followed by a Program Coordinator for 2 years at the Special Olympics in Haiti. Recently, Fabiola worked as a COVID vaccine ambassador for the Brockton Worker's Alliance from 2020 to 2022. She also currently works as a CNA for a health agency while working with us. In her spare time, Fabiola enjoys talking about the Bible with others, listening to music, and watching cartoons with her little one. 
In 2013, Fabiola married the love of her life. Unfortunately, 2 years later he was diagnosed with a rare cancer which ended their union in March of 2020. Fabiola is lucky to have their 4 year old daughter, her consolation and reason for living. If Fabiola could do one, big thing to make a positive impact on the world, it would be to ensure everybody has the same rights and privileges and eradicate inequality, inequity, and racism. Fabiola enjoys all of her work so far and her role in helping people.