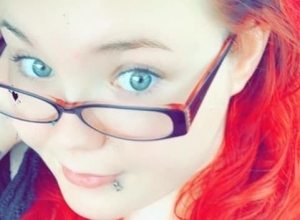 Coordinator of Community Connections of Brockton
Kasey is our Coordinator of Community Connections serving at the Family Center in Brockton since November 2020, but involved with various projects from the Family Center since 2015. Kasey helps with creating the South Shore Community Magazine as well as planning the annual South Shore Leadership Conference. Kasey also works with other staff to provide engaging community experiences for children and families in the South Shore Community.  
  
Kasey has worked for over 10 years in the field of Early Education and Care helping families through their parenting journey while caring for their little ones, and also has experience working with school-aged children and many children of diverse backgrounds. Kasey has an Associate's degree in Early Childhood Education and Administration and her Bachelor's Degree in Human Services with a concentration in Early Intervention as of June of 2021. As a past Childcare Director and current part time administrator, Kasey has a strong drive to help families in need with whatever resources they may require.   
 
Kasey feels she has truly made a difference in the lives of the children around her – from children in her family to children in each of her classes – through everyday play experiences and providing engaging opportunities for children and families. One recent heartwarming example includes seeing one of her past students while grocery shopping. Kasey avidly advocated for this child to begin services but had been denied again and again by her superiors who did not believe the child needed extra help. Finally, Kasey took the time to introduce the concept of Early Intervention to the child's family regardless of her superiors help or blessing. The child had many red flags, was non-verbal,  and was diagnosed with Autism not even 1 year later. Now, 4-5 years later, when seeing this family at a grocery store, not only was this child completely verbal, but his mother introduced Kasey to her mother as "the only reason" her child ever received services.  
  
If Kasey could make a big, positive change to the world, it would be to ensure all children receive the help and services they need for basic amenities such as health, food, and shelter, as well for development and education. In her spare time, Kasey enjoys spending time with her family and animals. Kasey enjoys art, crafting, reading, and writing as well as adventuring to different park and beaches and enjoying the summertime and warm weather!