Contact Person:
Dennis Carman, President & CEO
United Way of Greater Plymouth County
934 West Chestnut Street
Brockton, MA 02301
508 583-6306 ext. 105
FOR IMMEDIATE RELEASE
9/23/19
143 Volunteers Celebrate United Way's 98th Campaign Kick-Off & Day of Caring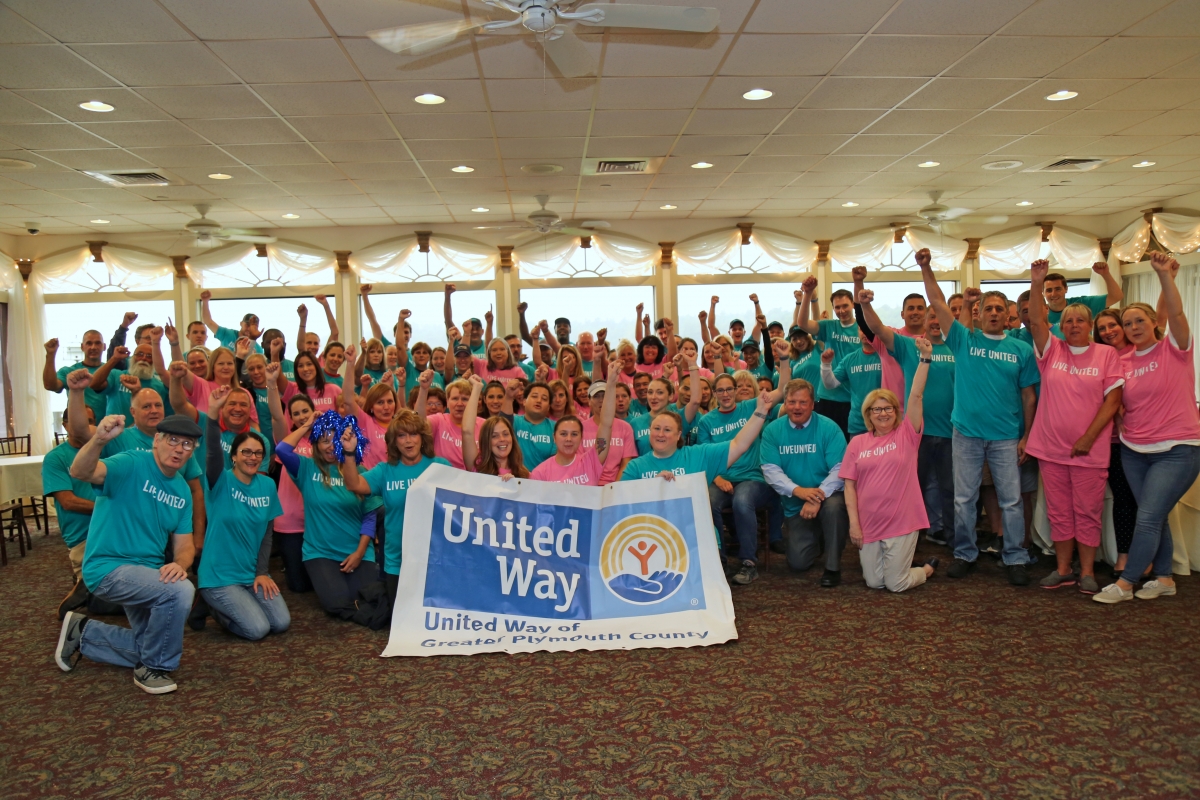 Volunteers cheer in United Way "LIVE UNITED" shirts at the Day of Caring Breakfast at the Lakeside Villa in Halifax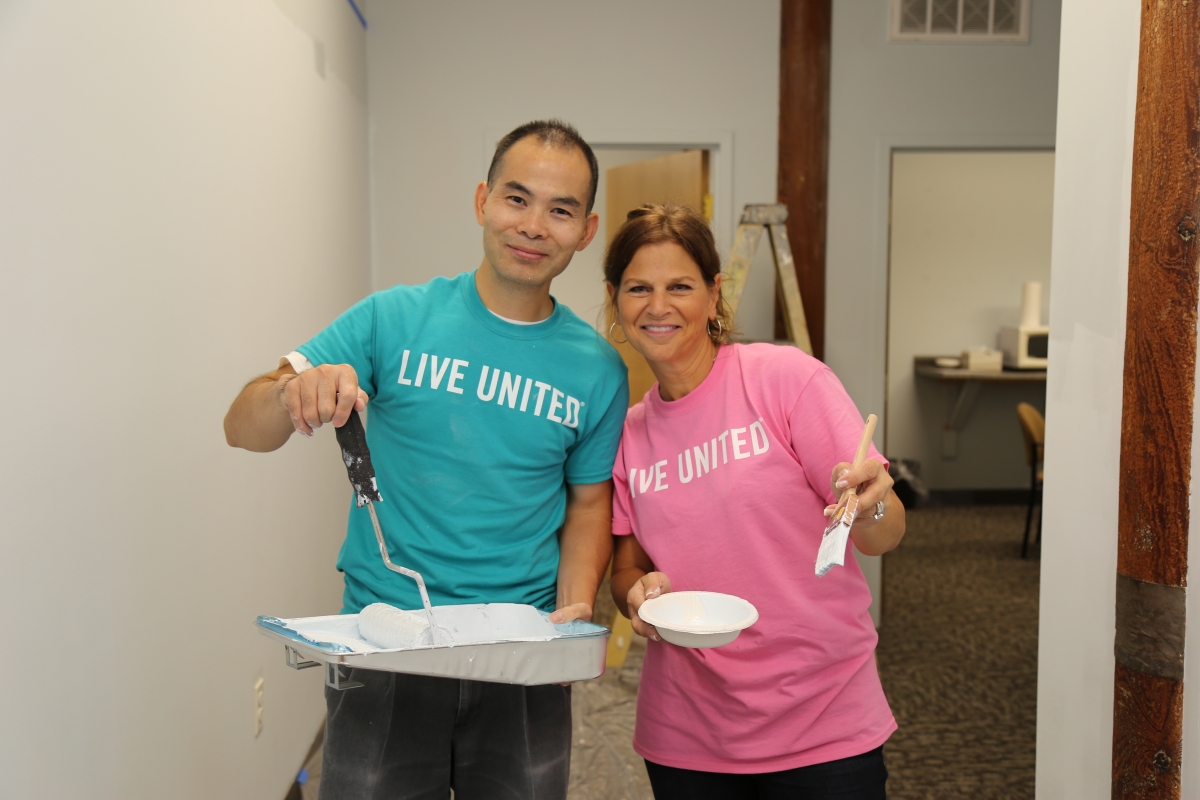 United Way volunteers at work at project sites
Halifax, MA – On the morning of September 12th, United Way of Greater Plymouth County gathered at the Lakeside Villa to celebrate the official kick off of its annual campaign.  United Way volunteers, friends, board members, and partner agencies dressed in LIVE UNITED t-shirts to show their support and to give back to the local community with a volunteer day of service.  
"Our United Way of Greater Plymouth County's annual Kick Off & Day of Caring is one of my favorite days of the year." said United Way President & CEO Dennis Carman.  "We get to see many of our supporters, both veterans and new, demonstrate their generosity and compassion for our local community together with a huge day of service!"
Following the Kick-Off, 143 volunteers headed out into the community for the Day of Caring to perform service projects at many of United Way's partner agencies - local health and human service agencies located in Greater Plymouth County. Volunteer projects ranged from painting to helping organize food pantries to landscaping to installing smoke detectors.  Teams from 16 organizations offered a helping hand and participated in the Day of Caring:  American Credit Counseling Service, Bridgewater State University, Comcast, Eastern Bank, Enterprise Rent A Car, HarborOne Bank, Health Imperatives, Lynch & Lynch, OCES, Rexa, Rockland Trust, Signature Healthcare, Travelers, UPS, and Wells Fargo. 
Thirteen organizations provided projects for the Day of Caring at 17 sites: American Red Cross of the Cape, Islands, and Southeast MA; The Arc of Greater Plymouth; Boys & Girls Club of Marshfield, Boys & Girls Club of Metro South; Brockton Public Schools; Brockton Visiting Nurse Association; Catholic Charities South; Family & Community Resources; Father Bill's & MainSpring; Health Imperatives; Road to Responsibility; Salvation Army of Brockton; and United Way's Family Center. 
To see more photos, please visit United Way of Greater Plymouth County's Facebook page at
www.facebook.com/uwgpc
.
###
About United Way of Greater Plymouth County
Established in 1922, United Way of Greater Plymouth County's mission is "We unite people, ideas and resources to improve the lives of people in Greater Plymouth County."  United Way envisions a "a safe, healthy and well-educated community in which people's needs are met effectively, respectfully and compassionately" by focusing its resources on addressing the vital and interconnected needs of education, health and income.  United Way serves the communities of southeastern Massachusetts, including the city of Brockton and the towns of Abington, Avon, Bridgewater, Carver, Duxbury, East Bridgewater, Easton, Halifax, Hanover, Hanson, Kingston, Lakeville, Marshfield, Middleboro, Pembroke, Plymouth, Plympton, Rockland, Stoughton, West Bridgewater, and Whitman.