Contact Person:
Dennis Carman, President & CEO
United Way of Greater Plymouth County
934 West Chestnut Street
Brockton, MA 02301
508-583-6306 ext. 205
FOR IMMEDIATE RELEASE
March 15, 2023
United Way Announces Community Services Director Wallace Brown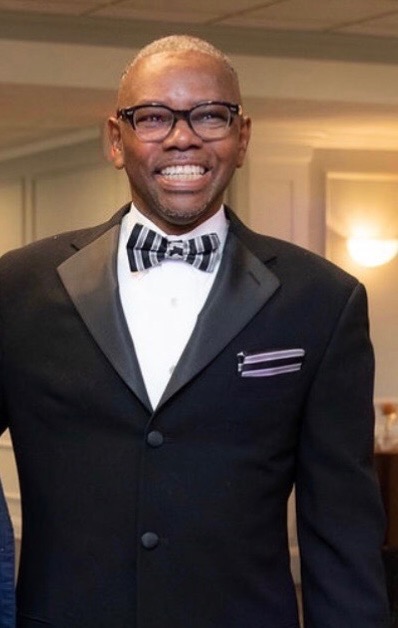 Wallace Brown, United Way of Greater Plymouth County's new Director of Community Services 
Brockton, MA –   United Way of Greater Plymouth County (UWGPC) is pleased to announce Wallace Brown will be taking on the position of Director of Community Services effective March 27, 2023. Wallace currently serves as Child Requiring Assistance (CRA) Clinician for UWGPC's Family Center. 
"We are thrilled to have Wallace expand upon his current work with our United Way team in a new and exciting role," United Way of Greater Plymouth County's President & CEO, Dennis Carman said. "He brings a great deal of skill and compassion to our team.  In this role, he will oversee our Family Resource Center, our Community Connections Coalition, our Local Consumer Program and our Drug Endangered Children Initiative."
Wallace comes to UWGPC with over twenty years of experience in community engagement and over eight years of experience in individual, family, and group counseling. In his current role of CRA Clinician, he works with families to divert youth from the juvenile justice system and toward resources and supports.   He earned a master's degree in Marriage and Family Therapy and a bachelor's degree in Business Management with a minor in Ministerial Studies from Eastern Nazarene College. 
"I am excited to take on this role. I look forward to connecting and collaborating with our communities to best serve our neighbors and to increase neighborhood-based networks of support," Wallace said. "I am delighted to continue to work with the dynamic team at The Family Center.  Together, we all can make an impactful difference in providing support, resources, and services to families in Plymouth County."
Wallace describes himself as being a person with a heart for people. He is a husband, a father and a local clergyman.  In his spare time, he enjoys music, sports, quality time with his family, hiking, cycling, and traveling.
###
About United Way of Greater Plymouth County
Established in 1922, United Way of Greater Plymouth County's mission is "We unite people, ideas and resources to improve lives and to build a stronger community."  United Way envisions a "safe, healthy, diverse and welcoming community where everyone's needs are met equitably, respectfully and compassionately" by focusing its resources on addressing the vital and interconnected needs of education, health, and financial stability.  United Way serves the communities of southeastern Massachusetts, including the city of Brockton and the towns of Abington, Avon, Bridgewater, Carver, Duxbury, East Bridgewater, Easton, Halifax, Hanover, Hanson, Kingston, Lakeville, Marshfield, Middleboro, Pembroke, Plymouth, Plympton, Rockland, Stoughton, West Bridgewater, and Whitman.     
www.uwgpc.org/frc