Contact Person:
Dennis Carman
United Way of Greater Plymouth County
934 West Chestnut Street
Brockton, MA 02301
508 583-6306 ext. 205
FOR IMMEDIATE RELEASE
12/30/21
United Way of Greater Plymouth County's Annual Coat Initiative "Warmer Winters" Spreads Needed Warmth
Local United Way Raises $17,000 to Purchase Winter Coats for Children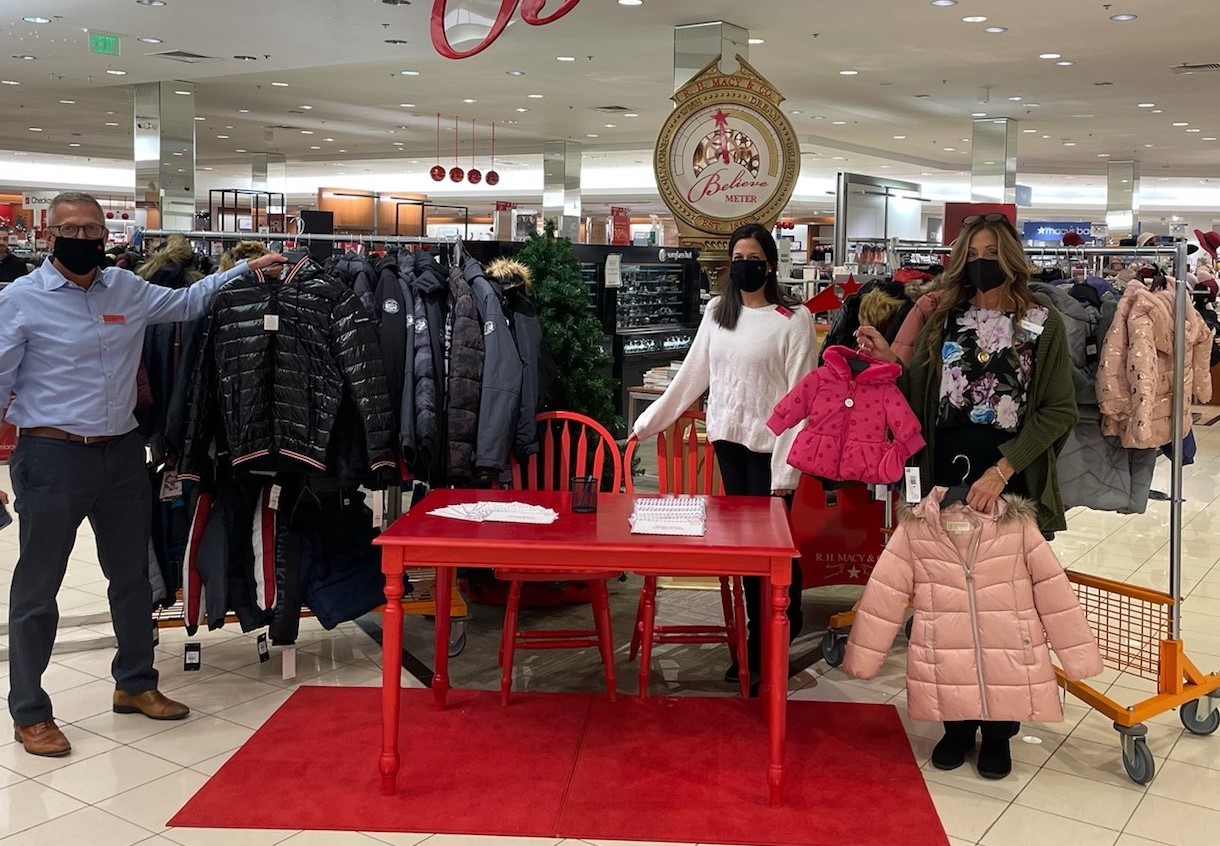 Macy's Kingston Collections staff gather in front of some of the Macy's Winter Coats for United Way's Family Center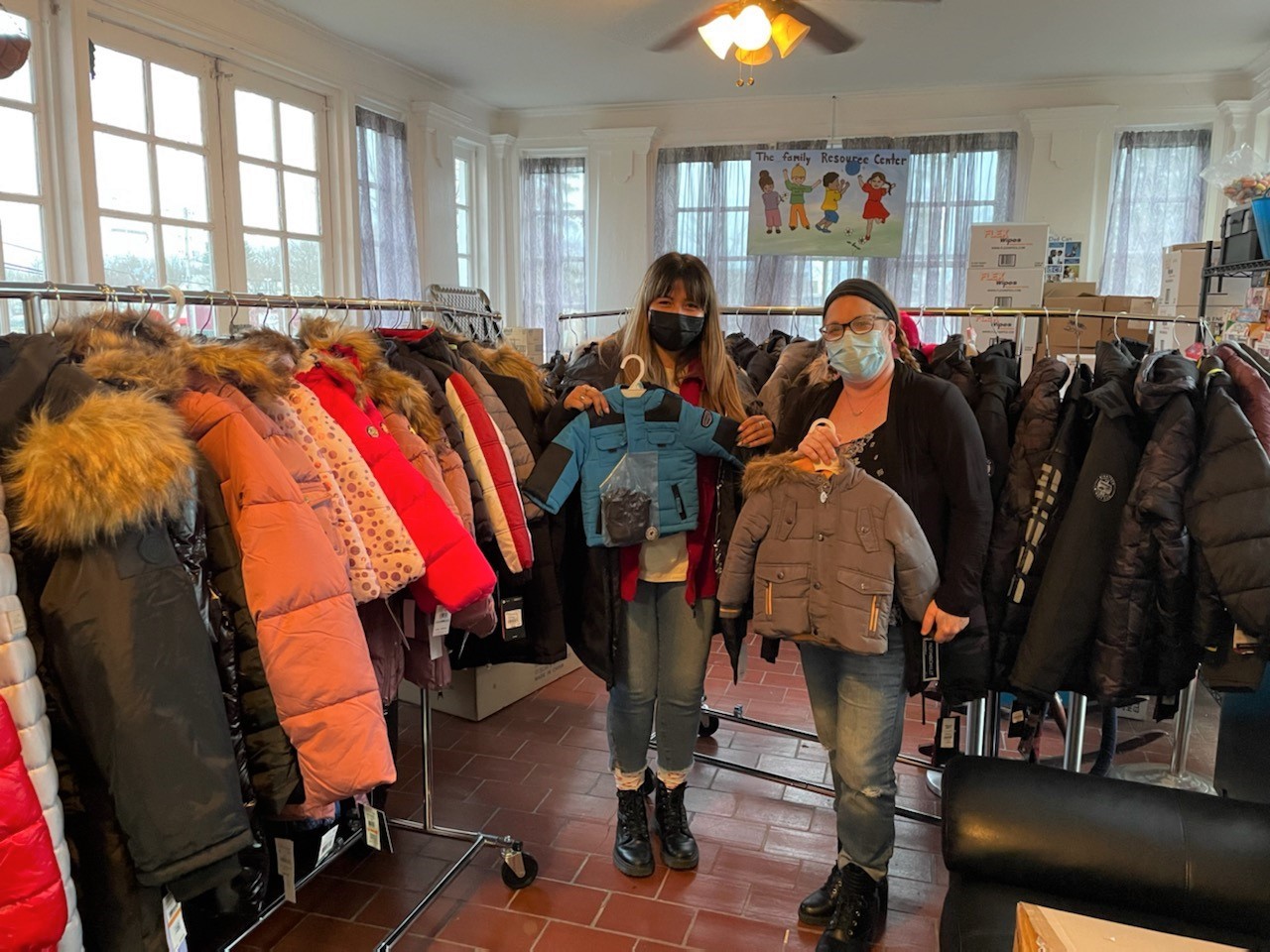 United Way Family Center staff and volunteer pose with 85 coats prior to distribution to local children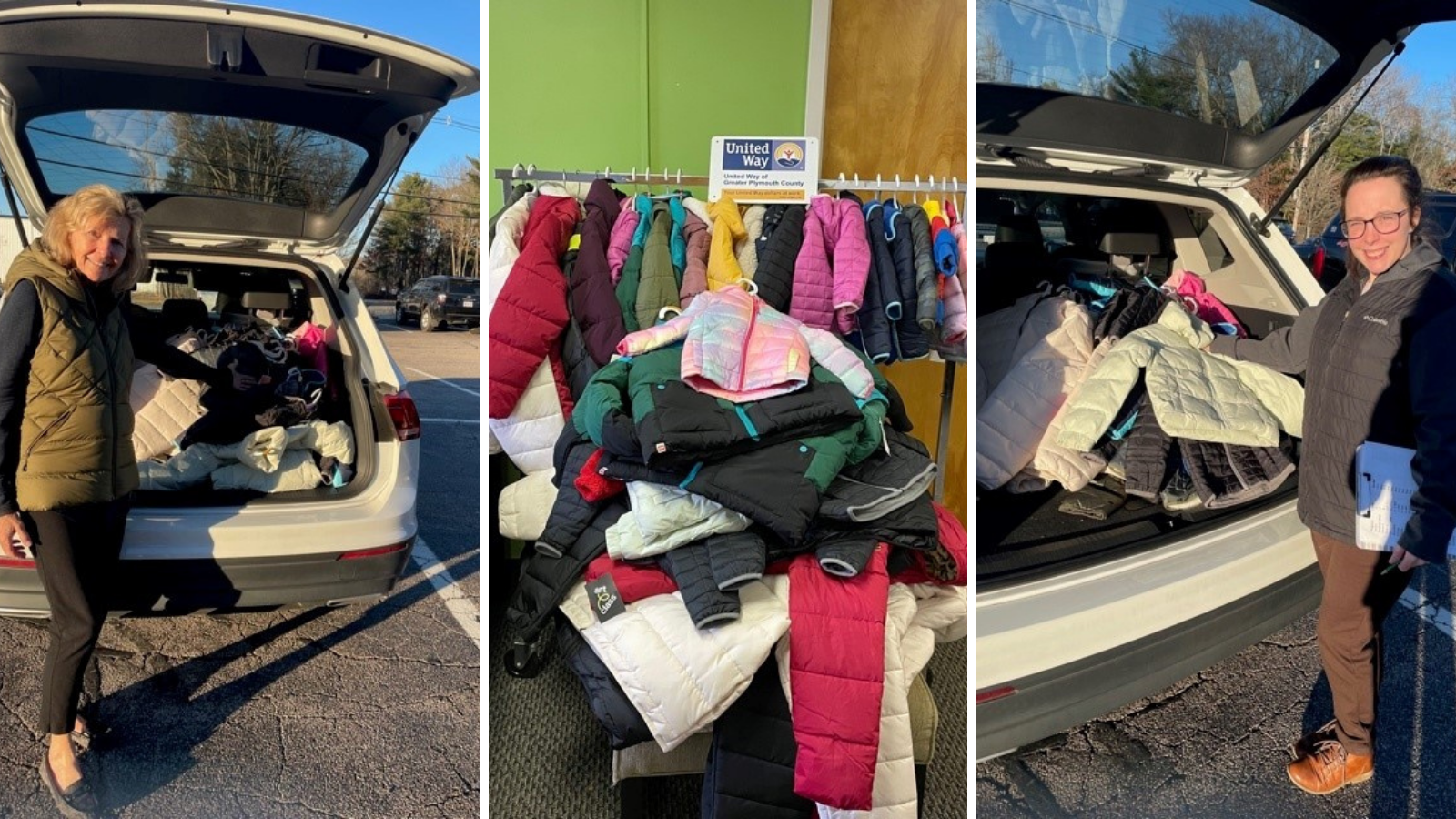 Health Imperatives Staff Sherry and Heather with coats purchased from Warmer Winter funding
BROCKTON – United Way of Greater Plymouth County recently generated funds for its 7th Annual "United Way Warmer Winters" initiative to purchase warm jackets for local children in need in Greater Plymouth County. Since 2015, this initiative has helped over 1,475 children to keep warm. 
Generous donations were received this year from Beth Israel Deaconess Plymouth, Bluestone Bank, Commonwealth Alternative Care, Good Samaritan Medical Center, Macy's, McGovern Automotive Group, Target, Whitman Homes, Rosemary Healy, Michael McCarthy, Rick and Maryanne Noll in honor of Walter L. Noll Jr. and Jean T. Noll, Cheryl Showstack, and Dr. Joyce Siogros Pepi.  With funds from the Hurley Trust and with these compassionate donations, United Way was able to allocate $17,450 to help low-income children in Greater Plymouth County. 
"As we all know, this year has been extremely challenging for our younger neighbors and we also wanted to increase our efforts this year for our 100th anniversary.  We are continually thrilled to see the community come together to support our 'Warmer Winters' initiative," said United Way President & CEO Dennis Carman, "Thanks to our generous donors, we have been able to provide children with 380 new coats this winter."
  
The funds to purchase coats were donated to The Arc of Greater Brockton, The Boys & Girls Clubs of Metro South, Brockton Day Nursery, The Family Center at Community Connections of Brockton, Family & Community Resources, Father Bill's & MainSpring, Health Imperatives, and the Salvation Army of Brockton.  
To see more photos that will continue to be shared in United Way's Warmer Winters series, please visit www.facebook.com/uwgpc. 
###
About United Way of Greater Plymouth County
Established in 1922, United Way of Greater Plymouth County's mission is "We unite people, ideas and resources to improve the lives of people in Greater Plymouth County to build a stronger community."  United Way envisions a "a safe, healthy, diverse and welcoming community where everyone's needs are met equitably, respectfully and compassionately" by focusing its resources on addressing the vital and interconnected needs of education, health and income.  United Way serves the communities of southeastern Massachusetts, including the city of Brockton and the towns of Abington, Avon, Bridgewater, Carver, Duxbury, East Bridgewater, Easton, Halifax, Hanover, Hanson, Kingston, Lakeville, Marshfield, Middleboro, Pembroke, Plymouth, Plympton, Rockland, Stoughton, West Bridgewater, and Whitman.     www.uwgpc.org