Contact Person:
Dennis Carman, President & CEO
United Way of Greater Plymouth County
934 West Chestnut Street
Brockton, MA 02301
508-583-6306 ext. 205
FOR IMMEDIATE RELEASE
December 15, 2021
United Way Welcomes Evelyn Lee to its Board of Directors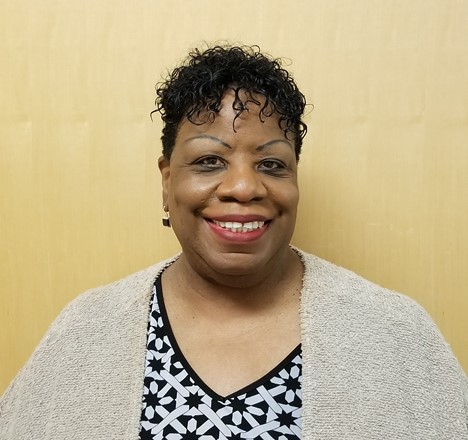 The newest members of United Way's Board of Directors: Evelyn Lee
BROCKTON, MA - United Way of Greater Plymouth County (UWGPC) is thrilled to announce that Evelyn Lee, Director of Visual and Performing Arts at the Boston Renaissance Charter Public School has recently joined its Board of Directors.  
 
UWGPC President & CEO Dennis Carman expressed his enthusiasm about Ms. Lee stating, "We are overjoyed to add Evelyn to our Board.  She brings a multitude of talent to our United Way and to our communities and we are honored to work with her!"
Ms. Lee has been a versatile and skillful educator for over 35 years.  She earned her Bachelor of Science in Music Education with a concentration in voice and piano from Alabama A&M University and her Master of Education degree from Simmons College with a concentration in Teaching and Leadership.  In addition, Ms. Lee studied extensively at The Boston Conservatory of Music (Opera and Performance) and the University of Massachusetts with a concentration in Leadership in the Urban School Doctorate program. Ms. Lee also directed choirs at The New England Conservatory, University of Massachusetts Boston, and Brandeis University.
Ms. Lee is also a professional singer and continues to sing locally and nationally as a classical soprano and gospel artist. She has performed with Patti LaBelle, Whoopi Goldberg, and The New England Spiritual Ensemble.  She also serves as the Director of Music at the New Life Temple Church in Brockton.  
Ms. Lee has a led many notable performances including preparing multiple children's choruses for performances for President Bill Clinton and President Barack Obama at the White House.  Numerous organizations in the Greater Boston area have awarded Ms. Lee with distinguished honors including the Boston Public Schools Golden Apple Award, Dr. Ozzie L. Edwards Education Award, and the African Americans Making History Today: Living Legend Award.
###
About United Way of Greater Plymouth County
Established in 1922, United Way of Greater Plymouth County's mission is "We unite people, ideas and resources to improve the lives of people in Greater Plymouth County to build a stronger community."  United Way envisions a "a safe, healthy, diverse and welcoming community where everyone's needs are met equitably, respectfully and compassionately" by focusing its resources on addressing the vital and interconnected needs of education, health and income.  United Way serves the communities of southeastern Massachusetts, including the city of Brockton and the towns of Abington, Avon, Bridgewater, Carver, Duxbury, East Bridgewater, Easton, Halifax, Hanover, Hanson, Kingston, Lakeville, Marshfield, Middleboro, Pembroke, Plymouth, Plympton, Rockland, Stoughton, West Bridgewater, and Whitman.