Contact Person:
Dennis Carman, President & CEO
United Way of Greater Plymouth County
934 West Chestnut Street
Brockton, MA 02301
508-583-6306 ext. 205
FOR IMMEDIATE RELEASE
January 30, 2023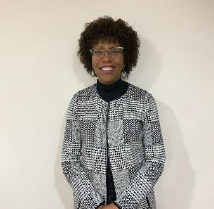 United Way Welcomes Karen Watkins-Watts to its Board of Directors  
 
The newest members of United Way's Board of Directors: Karen Watkins-Watts,  
Adjunct Faculty in the School of Business at Stonehill College and recently retired Grants Director for the Brockton Public Schools
BROCKTON, MA –  United Way of Greater Plymouth County (UWGPC) is thrilled to announce that Karen Watkins- Watts,  Adjunct Faculty Member of Stonehill College's School of Business has recently joined its Board of Directors.   
UWGPC President & CEO Dennis Carman expressed his enthusiasm about Ms. Watkins-Watts stating, "Karen is an outstanding addition to our Board.  She has an impressive nonprofit management and grant writing background and we are privileged get to work with her to further our mission of uniting people, ideas and resources to improve lives and to build a stronger community!"
Ms. Watts, MBA, GPC is an accomplished community collaborator with proven leadership and expertise in grant proposal development/writing, fundraising, and executive program management in workforce development, healthcare, K-12 and postsecondary education. 
Ms. Watts has an Advanced Graduate Certificate in Nonprofit Management from Washington University in St. Louis, Missouri and earned her Master of Business Administration degree in Finance and Marketing from Southern Illinois University at Edwardsville, Illinois. Her undergraduate degree is in Business Administration from Truman State University in Kirksville, Missouri.  She is an active member of the New England Chapter of the Grant Professionals Association.  
Ms. Watts currently serves as Adjunct Faculty in the School of Business at Stonehill College where she teaches The Role of Nonprofit Organizations in the U.S.  She is Co-Chair of the Fuller Craft Museum's Diversity and Racial Equity (DARE) Council.
She recently retired as Grants Director for the Brockton Public Schools where she was responsible for convening teams of academic content experts to develop competitive grant proposals to fulfill district students' educational, social and emotional needs in the pursuit of instructional excellence.  
###
About United Way of Greater Plymouth County
Established in 1922, United Way of Greater Plymouth County's mission is "We unite people, ideas and resources to improve the lives of people in Greater Plymouth County to build a stronger community."  United Way envisions a "a safe, healthy, diverse and welcoming community where everyone's needs are met equitably, respectfully and compassionately" by focusing its resources on addressing the vital and interconnected needs of education, health and income.  United Way serves the communities of southeastern Massachusetts, including the city of Brockton and the towns of Abington, Avon, Bridgewater, Carver, Duxbury, East Bridgewater, Easton, Halifax, Hanover, Hanson, Kingston, Lakeville, Marshfield, Middleboro, Pembroke, Plymouth, Plympton, Rockland, Stoughton, West Bridgewater, and Whitman.