Contact Person:
Dennis Carman, President & CEO
United Way of Greater Plymouth County
934 West Chestnut Street
Brockton, MA 02301
508-583-6306 ext. 105
FOR IMMEDIATE RELEASE
April 26, 2019
United Way Welcomes Mark Linde to its Board of Directors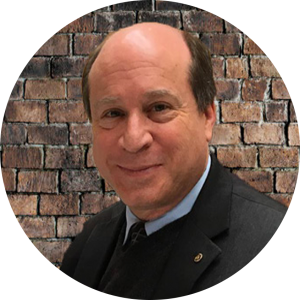 United Way of Greater Plymouth County's Board of Directors Member Mark Linde, Brockton Community Access
BROCKTON, MA - United Way of Greater Plymouth County (UWGPC) is pleased to announce that Mark Linde, General Manager of Brockton Community Access has become the newest member of its Board of Directors.   
UWGPC President & CEO, Dennis Carman expressed his enthusiasm about United Way's newest Board Member stating, "Mark has been a staunch supporter of our United Way for many, many years, having served on our Board of Directors almost 20 years ago.  We are thrilled to have him return to our Board with his multiple talents and his extensive network of community stakeholders!"
Linde graduated with a Bachelor of Arts in Communications & Broadcast Journalism from the University of Miami and went on to earn a Master of Science in Media Management from Fitchburg State College.  In his current role of General Manager at Brockton Community Access he manages public, educational, and governmental access television operation.  He maintains government relations with the City of Brockton, the Brockton School Department and other non-profit agencies.  He also works as an adjunct faculty member at Massasoit Community College teaching TV Production, Public Speaking and Mass. Communication courses.   Prior to his current position, Linde worked as Regional Program Director for Cablevision Industries.             
Linde is extremely active in the local community serving in multiple roles, including the current Elected Brockton Representative for Southeastern Regional Vocational School Committee, Chairman of the Brockton Board of Library Trustees, President of Rotary Club of the Bridgewaters, and member of the Board of Directors for the Brockton Historical Society.
Linde lives with his wife Teresa in Brockton and is a proud lifelong resident of the city.   
###
About United Way of Greater Plymouth County
Established in 1922, United Way of Greater Plymouth County's mission is "We unite people, ideas and resources to improve the lives of people in Greater Plymouth County."  United Way envisions a "a safe, healthy and well-educated community in which people's needs are met effectively, respectfully and compassionately" by focusing its resources on addressing the vital and interconnected needs of education, health and income.  United Way serves the communities of southeastern Massachusetts, including the city of Brockton and the towns of Abington, Avon, Bridgewater, Carver, Duxbury, East Bridgewater, Easton, Halifax, Hanover, Hanson, Kingston, Lakeville, Marshfield, Middleboro, Pembroke, Plymouth, Plympton, Rockland, Stoughton, West Bridgewater, and Whitman.