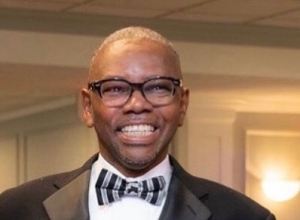 Director of Community Services
Wallace is our Director of Community Services effective March 27, 2023.  In this role, he oversees our Family Resource Center, our Community Connections Coalition, our Local Consumer Program and our Drug Endangered Children Initiative. Prior this this role, Wallace served as CRA Clinician. 
Wallace chose to join us at the Family Center because of his passion for serving people and care for their well-being holistically. His favorite part about his position is the ability to connect with families and assist both youth and their families in obtaining a positive outcome. Wallace believes the Family Center is different from other service agencies due to the way we serve the needs of the whole person within a family – like "one stop shopping", we check in with families about all of their needs including mental health and physical necessities.
If Wallace could do one thing to a make a big, positive change to the world it would be to end hunger and create world peace. Wallace feels he truly made a difference during a previous position as an in-home Therapy Clinician. Seeing families work through their challenges and begin to manage the conditions that are impacting family relationships, something he will be doing a lot here, really warms his heart.  
Wallace describes himself as being a person with a heart for people. He is a local clergy in a neighboring town as well as a husband and a father. He holds a Masters Degree in Marriage and Family Therapy as well as a Business Management Degree. He has over 20 years of experience in community engagement and working with stakeholders as it relates to issues and concerns within a community. In his free time, Wallace enjoys music, watching sports, quality time with his family, and activities such as hiking, cycling, and traveling.