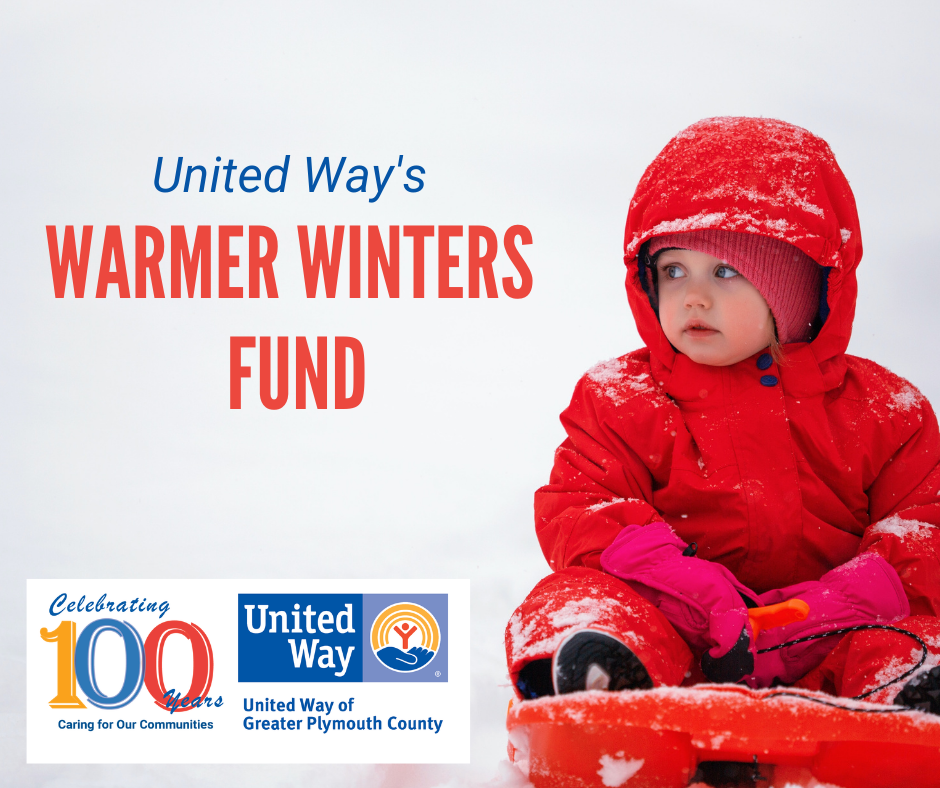 We Need Your Help Keeping Our Kids Warm This Winter!
United Way's Annual Warmer Winters Fund has helped over 1,855 children in greater Plymouth County stay warm. With a challenging winter season around the corner and prices for everyday essentials increasing, we are looking to expand our fund and support more children.   Donations will go directly to United Way's Family Center and to United Way's partner agencies to provide our youth with one of their most basic needs-- a toasty winter coat to help them stay safe and continue on the path to a bright future.  
Can you help us spread the warmth? Click here to donate 
today!
Donate on our website here.  Please note "Warmer Winters" in the Comment Box so we may designate your gift to the Warmer Winters Fund.
Consider making a gift in honor of someone in your life that has kept you warm. 
Examples: a parent, a partner, or a friend who has inspired you, given you a jacket growing up, shared joy with you during difficult times, or simply gives you that "warm and fuzzy" feeling!
Contact Lisa Maciejowski, Director of Resource Development lmaciejowski@uwgpc.org ext. 204.
THANK YOU!